We get a million stress issues when we have a new interview. But maybe there is one problem that we can fix.
An interview is a very important meeting for anyone. People try to make their best impressions by wearing the best clothes. But do we know how to dress for an interview?
We know that most interviews will require formal or professional clothes. So we will, of course, try to go out and get the best pieces of what we identify as professional clothes.
But sometimes, we make a few mistakes. Let's see some of the things we might overlook over time without even noticing.
Dressing for an Interview
With all the tensions arising the day before the interview, the last thing you want to be stressing about is what you are going to wear.
When dressing for an interview, there are certain things we have to consider. What am I interviewing for? The location of the interview and the company's work attire guidelines.
We will always try to dress in a suit or appropriate professional dress shirt with a skirt or pants for formal interviews.
Try to wear neutral colours where possible. Be as simple as possible, but at the same time extremely professional.
Unless you are great with colours and stripes you might want to stay away from them. You want to make a statement with your performance in the interview and not your attire.
Of course, sometimes the interview might just require you to wear a dress shirt and jeans. But they are still things you have to observe.
For jeans don't wear denim with too many cuts or extremely tight ones. Same for the dress shirt: keep it simple and professional.
What to wear to a job interview (Men)?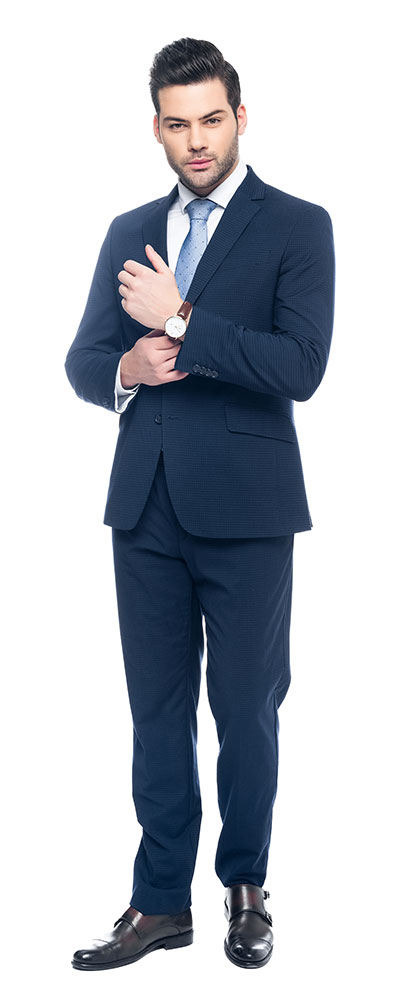 You can wear a tie, but believe it or not what colour and design tie you wear says a lot. Don't wear ties that are too colourful, be as neutral as possible with all your apparel.
Same for your shirt and pants, wear plane dress pants. Maybe you want to go for black, brown and navy blue.
If it's a higher stake job and you are going for a suit. Check it out before deciding to wear it. Find out if it still fits. Try to get a nice quality suit that really fits your appearance.
Wear dark shades of the belt, depending on the colour shoes you wear. So a brown belt would go nice with brown shoes.
You will never wear sneakers, it's always going to be standard dress shoes for this occasion. You want to keep your attire extremely simple, but extremely business-like.
What to wear to a job interview (Women)?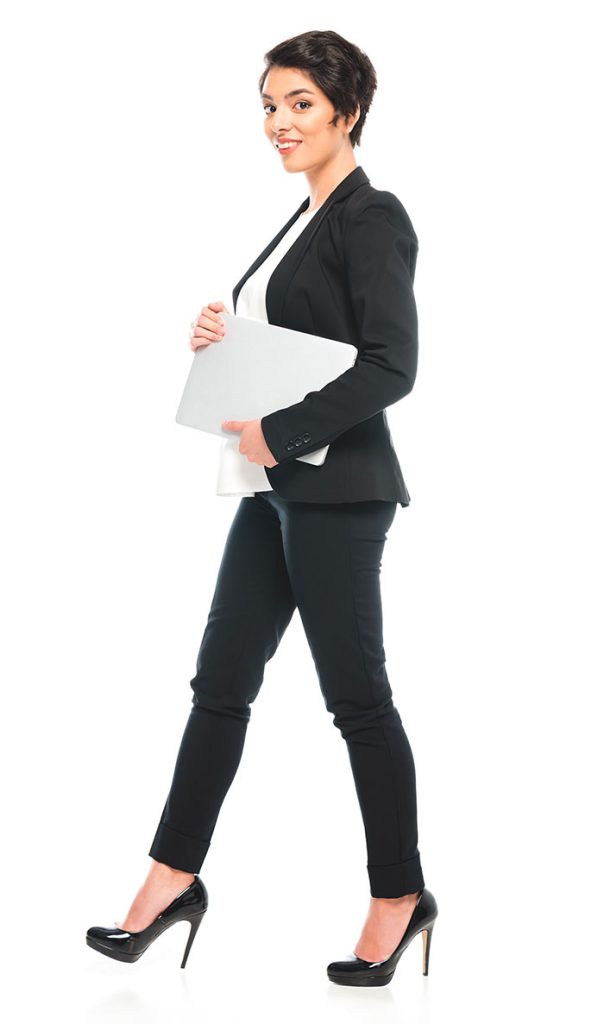 As a woman, your makeup and jewellery are always central to your attire. But for an interview, you try to be as calm as possible when using these with your apparel.
You don't want to wear too much jewellery, basically nothing that is too bright or obviously distracting. You want people to remember you, not your extra-large earrings.
You can always wear heels. If you can, you are advised to, but the problem lies with the length of your heels. Try to wear heels that are way higher lower than the ones you sport to the fancy functions. Wear neutral tone shoes as well, black, beige, brown, and navy colours.
It's the same for your clothes, wear a neutral colour dress, skirts or suits. Ensure they fit nicely. You don't want them to be too big, but more importantly not too short or tight.
Finally, try not to show too much skin. You don't know who the interview is, so keep your attire as conservative as possible. Dress well, but still, keep it professional.
Can I wear jeans to an interview?
For most places, jeans will be shunned for interview purposes. But there will be some places that will be okay with your attire or they will require you to just dress this way.
Not every interview will be the same corporate style and so you have to be prepared for these as well.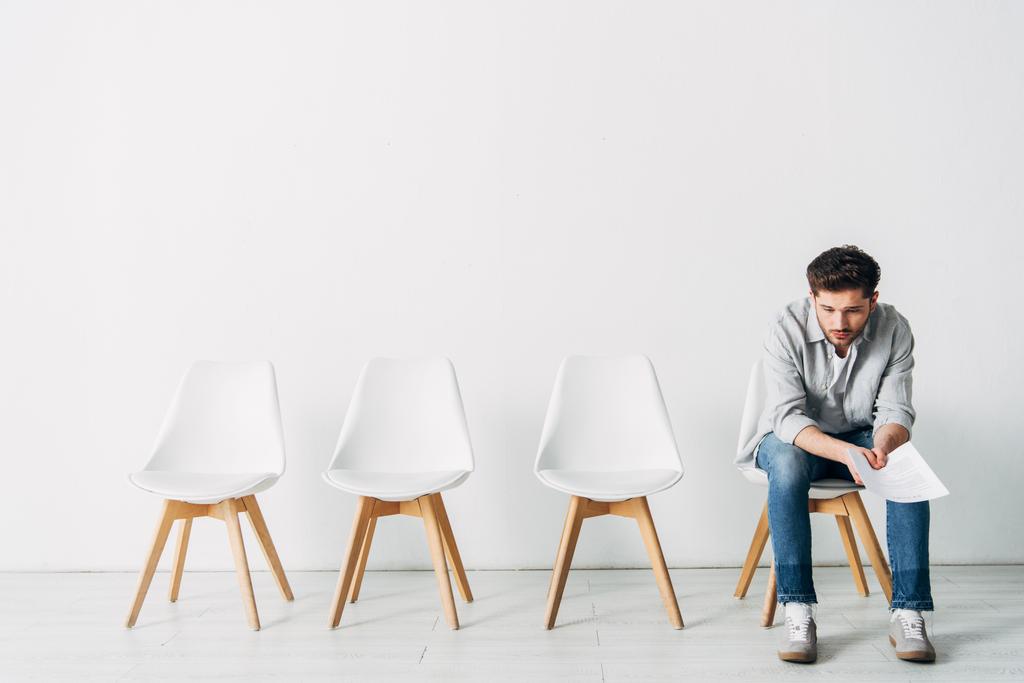 Most times, these are for part-time or some sales jobs. You may be hired as a Six flags ride attendant. You might be asked to wear jeans and a dress shirt.
But the problem is, what kind of jeans should you wear? You want to wear comfortable jeans of course, but there are a few other things.
Wear relaxed style jeans that are not too tight. Also, don't wear jeans with too many cuts or rips. You still want to look professional, although you are sporting denim.
What you should not wear to a job interview?
When going to an interview, you must always dress appropriately. Therefore you can't just wear casual clothes and sportswear.
In addition, you have to ensure you are not wearing too much makeup or unnecessary accessories. Women sometimes get overzealous with makeup, but it has to be very neutral.
Likewise, the men can't just be sporting excessive necklaces and earrings. The less jewellery you include in your attire, the better.
Sandals, Crocs, and flip-flops should not be worn as footwear. Females wear wedged or regular 3-inch heels, and for males, your ordinary dress shoe is perfect.
In addition, you want to ensure your clothing fits well. Don't just wear your old suit from ten years ago. Try to get a fresh look with great fitting clothes, not too tight or too loose.
Final Verdict
With the stress of an interview, people forget what to wear and the importance of their appearance.
Sometimes your interview is your first appearance in the company's office, and you want to leave lasting impressions on your character, not your looks.
If you want to do this. You have to ensure you are following the guidelines above. Pay attention to the mistakes you have made before and adjust them.
It's up to you to make your interview the best!