When affected buyer writes a letter to the seller raising complaints and demanding compensation, it is known as clam letter. Generally, a losing buyer writes claim letters to the seller.
However, sometimes the buyer writes a letter to the transportation authority if any damage is caused by their negligence. Again, seller or transportation authority may also write a claim letter to the buyer claiming their demand.
Quible and Others defined, "A claim letter is a message designed to inform its recipient about the writer's dissatisfaction with a product or service."

According to Himstreet and Baty, "A claim letter is a request for adjustment. When writes ask for something to which they think they are entitled refund, replacement, exchange, payment for damages and so on the letter is called a claim letter."
From the above discussion, it can be concluded that when customer writes a letter expressing his dissatisfaction with the purchased product and claims compensation, it is called a claim letter.
Although a phone call or personal visit may solve the problem, a written claim letter is better as it is a document of customer dissatisfaction. As the volume of operations of a business increases, the frequency of claims letters may also increase. The manner in which an organization deals with the claims of customers affects its reputation.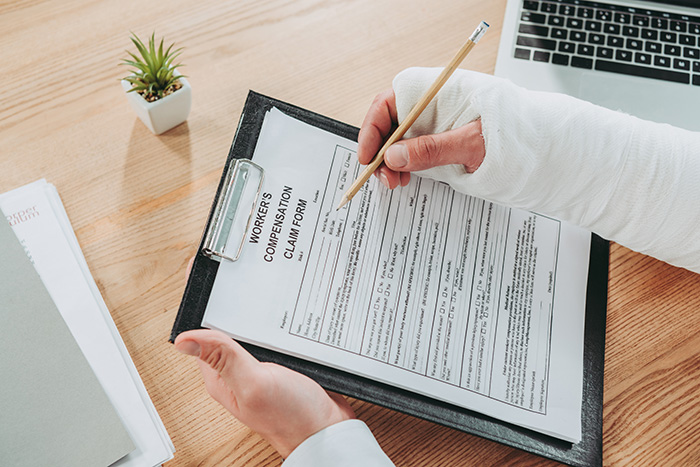 Type of Claims Letter
Although claim letters are written for possible compensation or adjustment but the mode of claims asked for are not always the same. Depending on the nature of damage or loss, the buyer can claim one or more of the following:
Partial or full refund of the purchase price of the product or service.
Future delivery of the products with correct items.
Replacement of defective products.
Repair of the damaged products.
Reduction in the price.
Credit the amount to purchase account.
Cancellation of order or portion of order.
Rescheduling the payment installments.
Correction of error in bill.
NOTE: Before writing a letter regarding your claim, it is essential to contact the business customer service on specified business days for determination of the claim status and assistance. If there is a time limit on the claim process validity, contact them with acceptable documents such as images, videos, etc. attached.
Other Benefits of These Letters to Customers
Every claim issues are different and other than serving as a formal binding for compensation between a seller and customer, it can also be of benefits for professionals. Some examples of these include:
Health insurance claim form.
Disability claim for employees injured at work.
Accident claim for wounded individuals.
Satisfactory claim for vehicle damage.
Others.
There are incredible ways to use this letter and you can stick with us to learn more on how to get the biggest benefit of claim through top-notch communication skills.